Hope you all had a lovely Christmas.  It was a gorgeous day here in Nelson & we had a picnic lunch with family… as it seems many Nelsonians do these days. Certainly was busy at Rabbit Island. Although, I have to confess I missed setting the table with my traditional gold cloth, napkins, pretty candles & the good china plates. They were traded for vintage Duraware instead. I chose the red & green ones

I've been taking lots of photos of our activities leading up to Christmas but haven't had a chance to post them.  So, here we go…..
Some of our Christmas decorations…..
These are the Gingerbread biscuits & Fruit Mince Pies the boys & I made for hubbies clients…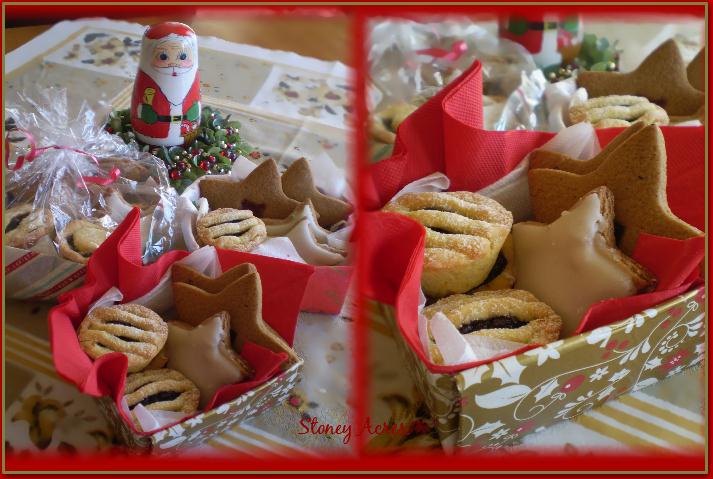 These are the plaster of paris decorations I made with my sons school class…. they were well received by my family. I do hope the school parents enjoyed them too.  Gifts made by little people are lovely aren't they? Something to treasure for years to come.  I found the origami box pattern here & if that's a bit mind blowing there is an instructional video on Utube.  Quite easy once you have done the first one. We used christmas wrapping paper.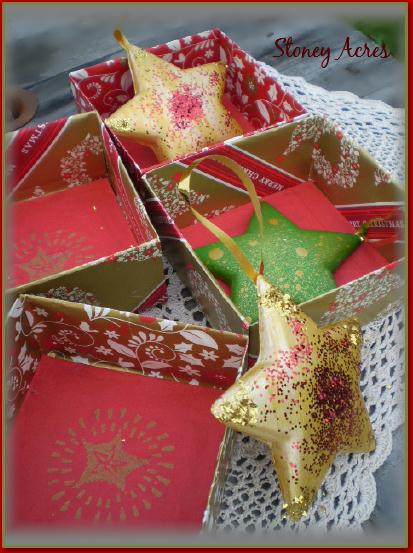 On Christmas Eve ( just when you need it!)  I noticed the sour cherries were ripe. From past experience I know you have to be quick to beat the birds so the boys & I picked 3 kg & I made it into yummy Sour Cherry Jam.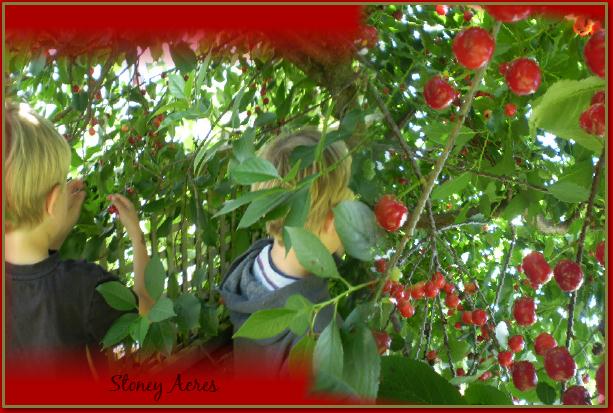 This is the recipe I found but I made it in small batches, boiling 500g fruit to a pulp & then scooping the seeds off the top (instead of painfully pitting each cherry), adding 3/4 cup sugar to each cup of fruit & the juice of half a lemon, boiling until it looked thick on the spoon (I'm not good at testing jam for setting.. this visual works for me) & I added 1 tablespoon of vodka to each batch.. partly to make it more special but also because I find my jams often don't keep well.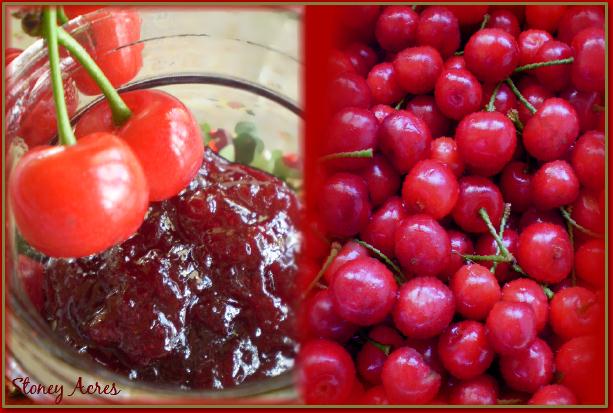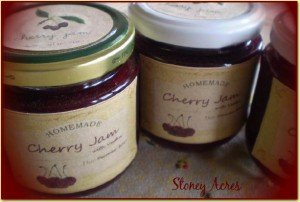 I also made Whiskey Orange Marmalade as gifts for family.  I used Jo Seagars recipe from a magazine but there is one similar here.  I used a mix of oranges, mandarins & lemonades..  yummy!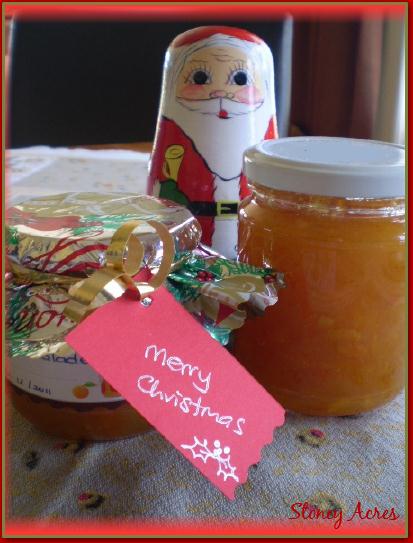 And these are some of the chocolate gifts we received.. many from hubbies clients.  I think they will last us all year!