My youngest has just turned 6. Hubby & I attempted a vintage style party at a local reserve with half a dozen other 6 year olds & their mums.  I strung balloons & streamers between the trees, we cooked up bbq sausages & I produced a homemade picnic lunch which included fairy bread, pizza, mini quiche, cheese & pineapple sandwiches & our own fresh apple juice to drink ..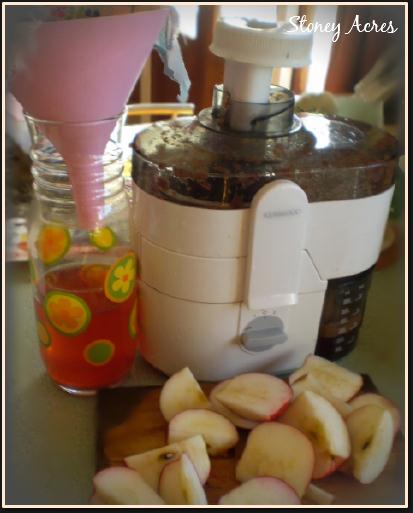 … the mums reaction to the juice was interesting.  One asked how much sugar I added

I made toffee apples & lolly kebabs …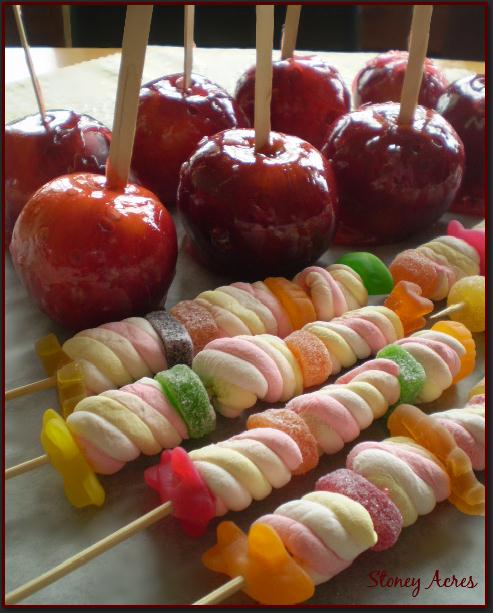 .. the kebabs disappeared VERY quickly but the toffee apples were all left behind with little nibbles out of them.. not so cool for modern children apparently.
We attempted to play cricket.. that lasted about 10 minutes.. the concept of running after a ball seemed to be unappealing.  The egg & spoon race was enjoyed by most but the highlight of the day, I suspect, was a large puddle they threw things into & made mud with.
I found a fabulous looking Popcorn Cake on this site.  It was so easy to make, although I wish I'd had someone to take a picture of the sticky mess I got myself into with the melted marshmellow.  I think most kids enjoyed the kinda sweet & sour taste.  Well, anything with lollies goes down well doesnt it?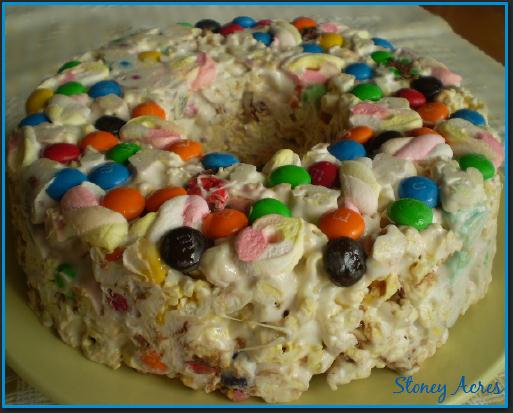 Not sure if the party was a great success but it was a lot of work.  I felt the need to recuperate the following day with some 'me' time reading through my stack of magazines. My tower is getting out of hand so I'm ruthlessly ripping out the pages I want & recycling the rest.  Now my pile of pages waiting to find their way into a scrapbook is starting to get out of hand!!
It occurred to me that the home & garden magazines had some lovely full page photographs of flowers, interiors & enticing cakes, & so I have saved them to use as wrapping paper.. how is that for thrifty?