Yup, it was scones for lunch on Sunday again. Date this time..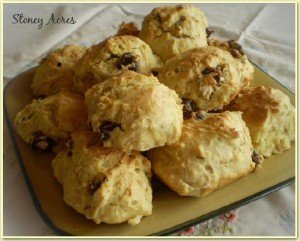 .. so delicious with my homemade Apricot  Lavender & Plum Orange jams.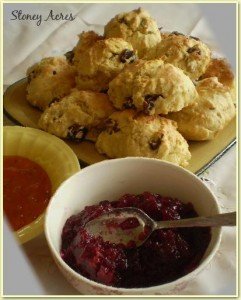 I made them in our mini oven. Actually, I use it for just about everything these days. Its so convenient,  it heats up really quickly & it must be more economical to run than the large oven.  Being thrifty, I bought it second hand from Trade Me.
Speaking of thrifty shopping, I had a great day garage saleing on Saturday.  Usually the dealers are out really early & beat us to the good bits but maybe they had a week off because I found some treasures at crazy prices.  A large damask tablecloth & napkins, a vintage colander (to grow a succulent in), some never used cut work & embroidered pillow slips, some vintage embroidery to make myself a needle book like this and
.. the china. I couldn't believe finding these gorgeous tea sets late in the morning on our way home.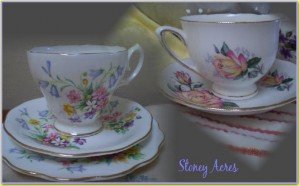 I have a real china addiction, with two cabinets full.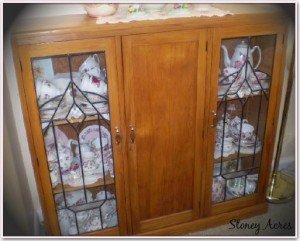 I just love to look at it & dream about the friends I could make afternoon tea for. Some we use everyday because I think that's what it's really for.. to be enjoyed. And behind the door in the middle? That is some of my vintage linen collection.. another addiction!